Keep your data always available
Geo-distributed multi-master MySQL database clustering and replication for high availability, globally redundant disaster recovery and performance scaling for your business-critical applications.
Announcing a new release of Tungsten Dashboard for Continuent Clustering!
Version 1.0.1 released on September 17th, 2018 with support for v6 Composite Multimaster
Some of our customers
Read Customer Testimonials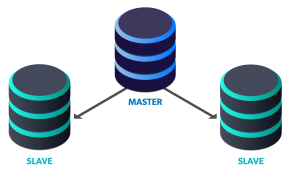 Tungsten Clustering
Tungsten Clustering makes it simple to create database clusters in the cloud or in your private data center, to keep the data available even when systems fail.
Learn More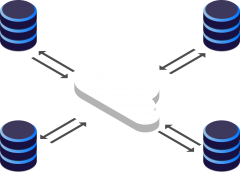 Multimaster and DR
Tungsten Clustering provides both Active/Passive and Active/Active topologies for ease and flexibility of deployment over global infrastructures.
Learn More
Continuent Clustering Key Benefits
High Availability (HA), Disaster Recovery (DR)
True Distributed Multimaster Solution
Zero Downtime Failover and Maintenance
Scaling and Performance through Read Splitting
No Migration, No Application Changes
Platform-Agnostic, Flexible Deployment
Increased Revenue Due to Less Downtime
24/7 Enterprise-quality Rapid-response Support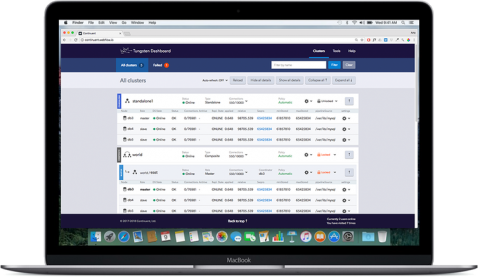 Graphical user interface
Tungsten Dashboard
In addition to the command-line user interfaces we provide our Tungsten Dashboard for easy monitoring and management of your clusters.
Request a demo
Tungsten Replicator
Tungsten Replicator provides data replication from clustered MySQL databases to high-performance NoSQL and data analytics engines to derive insight from big data for better business decisions. Tungsten Replicator also supports data replication from MySQL and Oracle sources into MySQL, Oracle, Hadoop, Vertica and other analytical database targets. 
Read More
Upcoming webinars & events
September 25 @ 1:00 pm
-
1:30 pm
EDT