We were pleased to sponsor the Percona Live Conference in Austin this year: many thanks to the Percona Team for organising a smooth conference yet again!
This is the recap of our week in Texas!
At The Conference
This year's conference was the first one not taking place in Santa Clara, CA, but rather in Austin, TX. This turned out to be a nice choice by Percona, as it meant that open source database users who may not have travelled to California in the past, were attracted to the new location; and Austin being the new hot spot for (tech) companies at the moment, a lot of "locals" seemed to have made the choice to attend the conference. It was great to meet many new faces as a result.
As Diamond Sponsors of the conference we were of course present with a booth in the exhibition hall, as well as with three talks.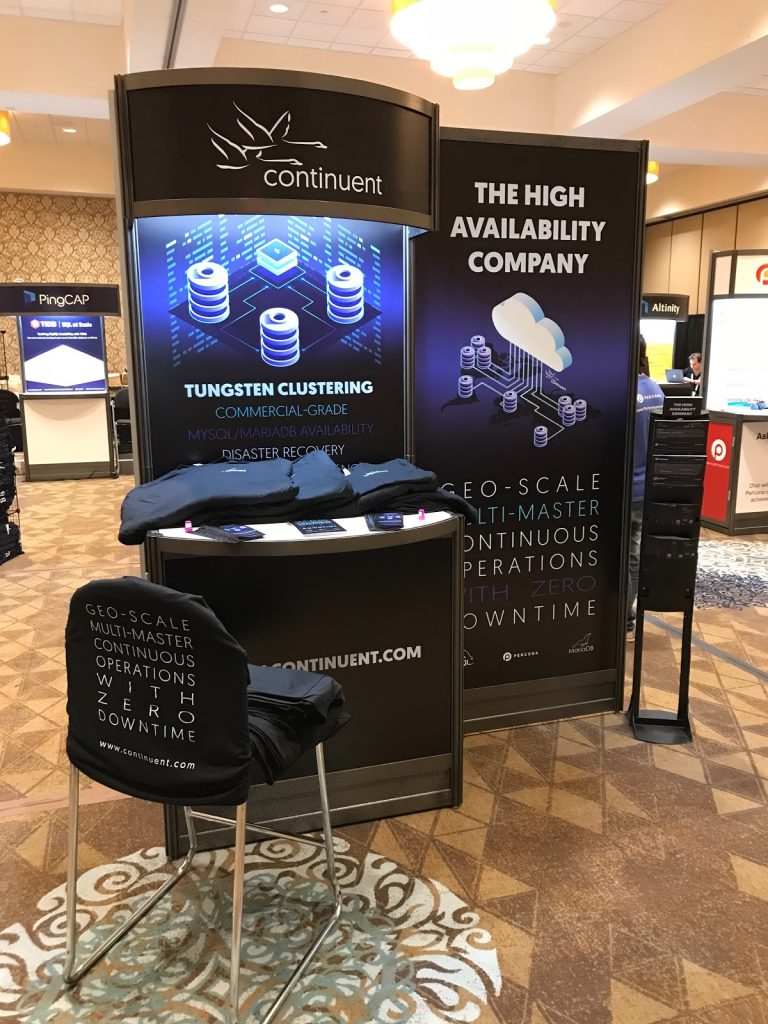 And while the hotel looked slightly dystopian at night, it was in fact a nice and pleasant location to spend the week.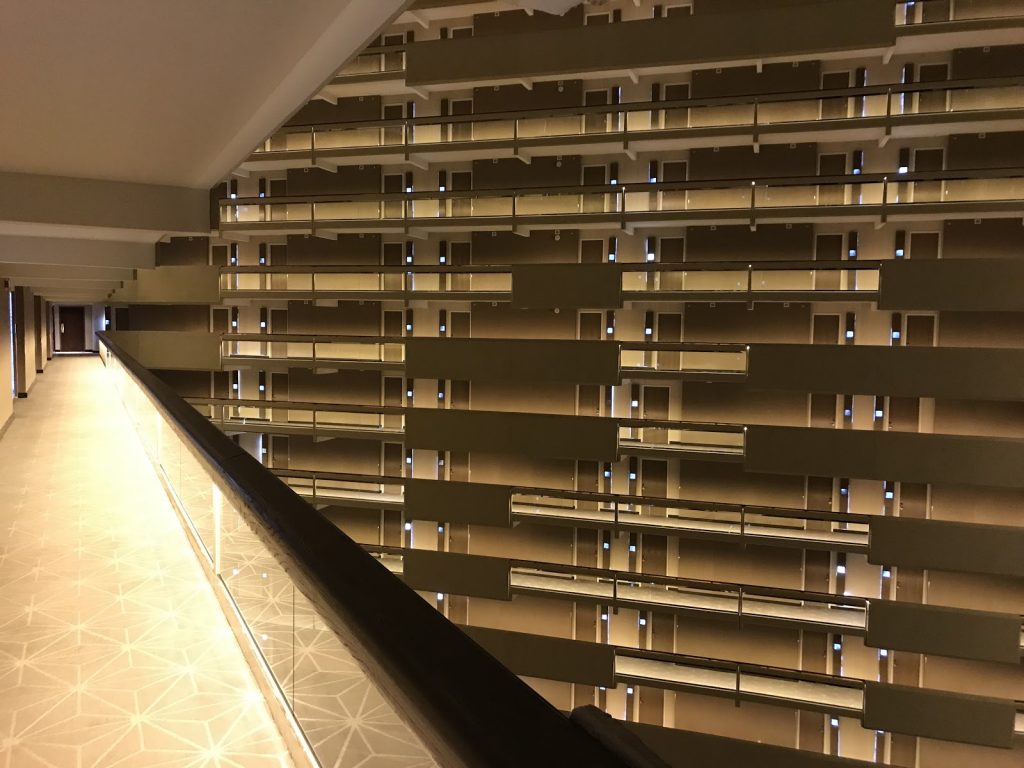 Our Announcements
We had a couple of announcements that coincided with the Percona Live conference week and it was great to be able to present and discuss these with the attendees 'hot off the press' on site.
New Tungsten Replicator (AMI)
First off, we announced the immediate availability of the new Tungsten Replicator (AMI).
Tungsten Replicator (AMI) is a replication engine that provides high-performance and improved replication functionality over the native MySQL replication solution and provides an ability to apply real-time MySQL data feed into a range of analytics and big data databases.
Users can now replicate directly from AWS Aurora, AWS RDS MySQL, MySQL, MariaDB & Percona Server into popular analytic repositories such as MySQL (all variations), PostgreSQL, AWS RedShift, Kafka and Vertica​ from as little as $0.50/hour.
Find out more in our announcement blog.

New Partnership for MySQL & MariaDB Availability Solutions with Datavail
We were also happy to announce a new partnership with Datavail to provide solutions for continuous & highly available MySQL, Percona Server & MariaDB database operations based on Tungsten Clustering & Datavail Database Services.
Datavail is a renowned, tech-enabled data management, applications, business intelligence, and software solutions provider with a team of 700+ DBAs that look after customers' database environments.
Find out more on the partnership announcement.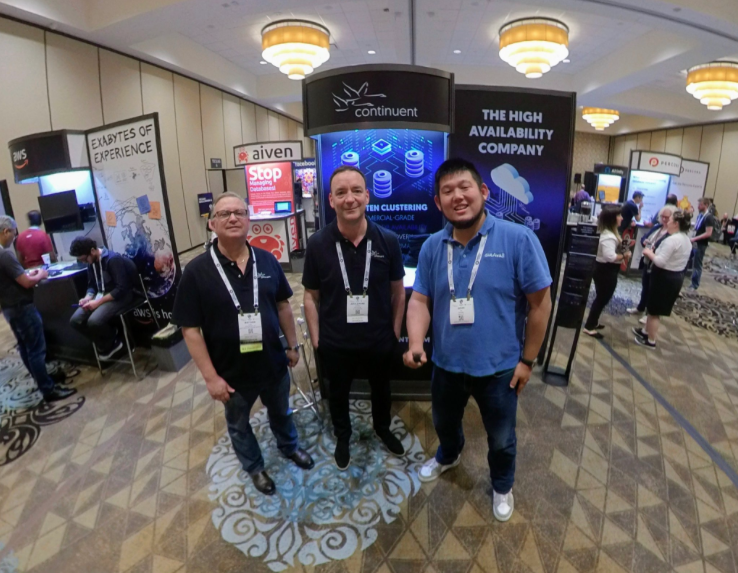 Our (And One Of Our Customer's) Talks
What Also Happened At the Conference
For this year's Community Dinner, PlanetScale and Percona invited us to a unique view of Austin by taking attendees to the water. As one of the best ways to see the famous Austin bat colonies, they'd arranged a dusk-time river cruise on the Lone Star River Boat, which was a very enjoyable way to experience the city from a different perspective (though the bats mostly decided to stay put that evening).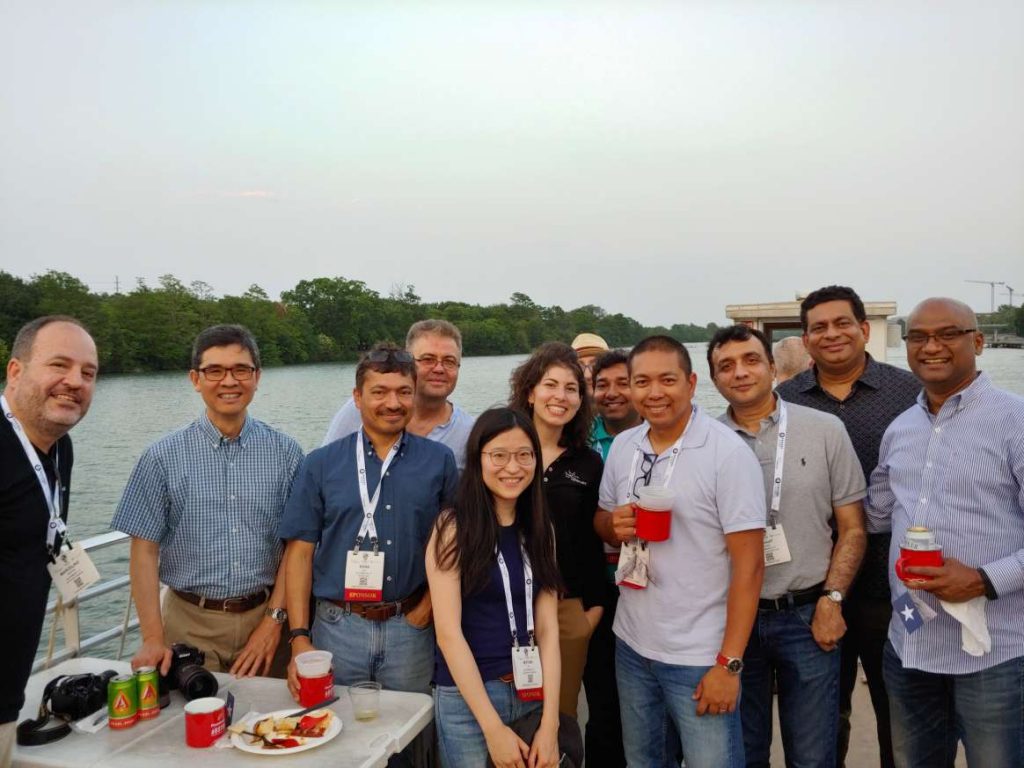 And speaking of the famous Austin bats: we finished the conference by patiently waiting for the bats to appear from inside and under the bridge near the conference hotel, where they live. It took a couple of hours on the Thursday evening, but it was well worth the wait.

Thanks to everyone who attended, spoke at, organised and sponsored the conference: we're looking forward to hopefully seeing you all again at the next one 😉