Just when we thought that IT and cloud terminology couldn't get any more confusing, a new term was coined to seemingly simplify it all: hybrid cloud.
As is often the case, one cloud doesn't fit all, and over the past few years, IT teams around the globe have realized that combining the capabilities of various public clouds (aka multi-cloud) with on-premises private clouds (aka hybrid cloud) enables organizations to tailor their technology environments to match their business drivers more effectively.
In fact, many predicted in 2019 that hybrid cloud would be the future (as opposed to multi-cloud) and it is increasingly looking that way.
"2019 will be the year cloud customers start to abandon the notion of multi-cloud and anchor on a hybrid-cloud future involving a mix of on-premise services, often enabled or augmented by services from their preferred cloud provider, and managed cloud services." - 2019 Predictions: Hybrid-Cloud, not Multi-Cloud, is the Future
At Continuent, we always look at the customer first. One of our core principles is: "no customer is the same", and where no customer is the same, no solution is the same either.
That calls for hybrid … as well as multi-cloud solutions.
As a company operating since 2004, we've witnessed the rise of Open Source and Cloud Computing. Continuent has and continues to be at the forefront of the market for platform-agnostic, highly-available, globally-scaling, clustered MySQL databases. As a market leader, we provide the perfect solution that allows businesses to operate in the cloud and on-premises in any combination desired.
We provide solutions for continuous operations, enabling business-critical MySQL applications to run on a global scale with zero downtime, with our Continuent Tungsten suite of database clustering and data replication products.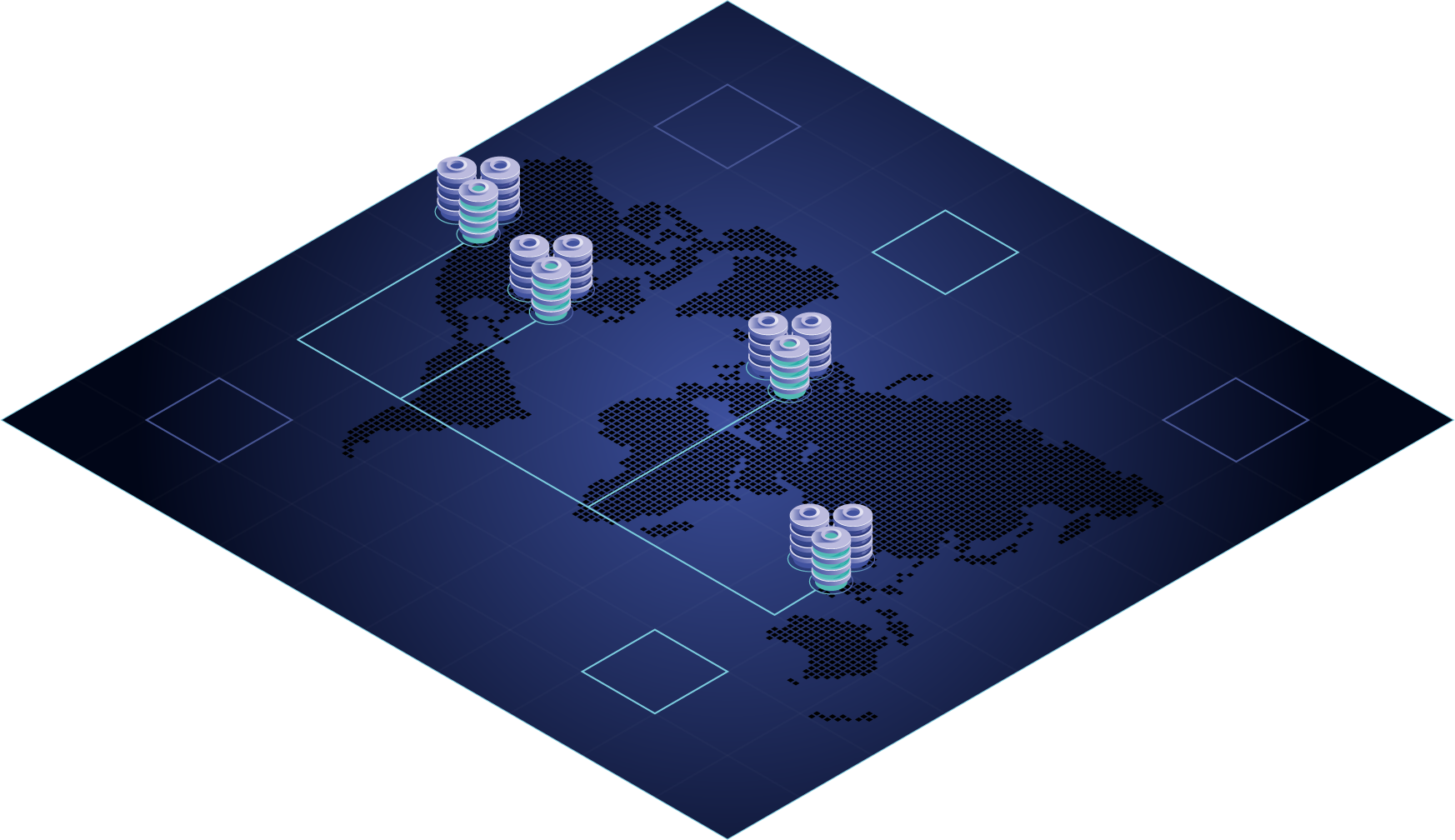 In other words, we provide geo-distributed MySQL high availability on-premises, in hybrid-cloud, and in multi-cloud environments, which enables our customers to respond cost-effectively to their business-critical needs.
"The private versus public cloud debate became a moot point once enterprises came to realise adopting a hybrid-cloud approach, that would allow them to blend public and private cloud resources, would probably be the best fit for them." - Multi-cloud management: Making it work for the enterprise
Use Case: Composite Hybrid-Cloud MySQL Cluster Topologies
The Situation
Take our customer, a global SaaS provider for e-signature services, who used to run MySQL master/slave clusters, initially using native MySQL replication and later Tungsten Clustering, on a hosted platform at Rackspace. After migrating to the cloud, they are currently running Tungsten Clustering (with 200+ MySQL instances) parallel in AWS and Azure.
The Challenge
Their challenge was to find a continuously available solution for their SaaS customers, and do the migration from on-premises to the cloud without downtime.
That is exactly what they found with Continuent Tungsten Clustering.
The Solution
One of the most unique differences that Continuent has to offer compared to other MySQL high-availability alternatives is the ability to simultaneously run and manage database clusters on-premises and in the various clouds, providing a unified, single pane view management layer for all MySQL database nodes and clusters.
The Benefits
This allows customers to deploy hybrid-cloud MySQL clusters for continuous operations and migration purposes, and prevents the lock-in to any specific cloud vendor.
More importantly, it gives significant negotiation power on the compute instances prices with a realistic threat to take the workloads elsewhere.
Our use case SaaS customer started with on-premises deployments at Rackspace and now runs simultaneously both at AWS and Azure.
Continuent Tungsten Clustering - Cloud Benefits
Tungsten Clustering is the complete and proven clustering software solution for high-availability, disaster recovery and global scaling for MySQL, MariaDB and Percona Server databases. It comes with a range of benefits including the following for the cloud...
Hybrid Cloud MySQL and Multi-Cloud MySQL:
Deploy in the cloud, VM and bare-metal environments
Mix-and-match on-premises, private and public clouds (incl. Amazon AWS, Google Cloud and Microsoft Azure)
Easy, seamless migration from cloud to cloud to avoid vendor lock-in in any specific cloud provider
Continuous operations - withstand node, data center, zone or cloud region failures or outages
Conduct zero downtime maintenance operations
Single pane view management, all clusters across the clouds

Our customers are leading SaaS, e-commerce, financial services, gaming and telco companies who rely on MySQL and Continuent to cost-effectively safeguard billions of dollars annual revenue. They include Adobe, Carfax, CoreLogic, F-Secure, Garmin, Marketo, Modernizing Medicine, Motorola, RingCentral, Riot Games, VMware and Vonage.
Continuent's database experts offer the industry's best 24/7 MySQL support services to ensure continuous client operations.