In this fourth post in our MySQL Case Study Blog Series we look at a customer of ours who was able to grow their Saas business from tens of customers initially to thousands of enterprise customers once they achieved continuous MySQL operations with Continuent Tungsten.
This particular customer, based in California, develops and sells automation software for account-based marketing as well as other marketing services and products such as SEO and content marketing. They provide solutions tailored for large enterprises and fast-growing, small businesses alike covering all industry types from technology all the way to higher education.
So how did this fast growing marketing automation SaaS provider scale from tens of customers to thousands of enterprise customers using Tungsten Clustering (currently with 600+ MySQL instances)?
The Challenge
SaaS and other web applications are inherently 24/7/365 operations, thus they require zero downtime, even during maintenance operations. As the SaaS user base grows, SaaS providers need to have an easy, consistent, and cost-effective model to scale.

The Solution
Single Tungsten Clustering topology
Tungsten Clustering is ideal for scalable pod architectures: for this customer, that translates into 200+ 3-node Tungsten clusters (600+ MySQL instances) across their own two physical data centers, with plans to move into cloud.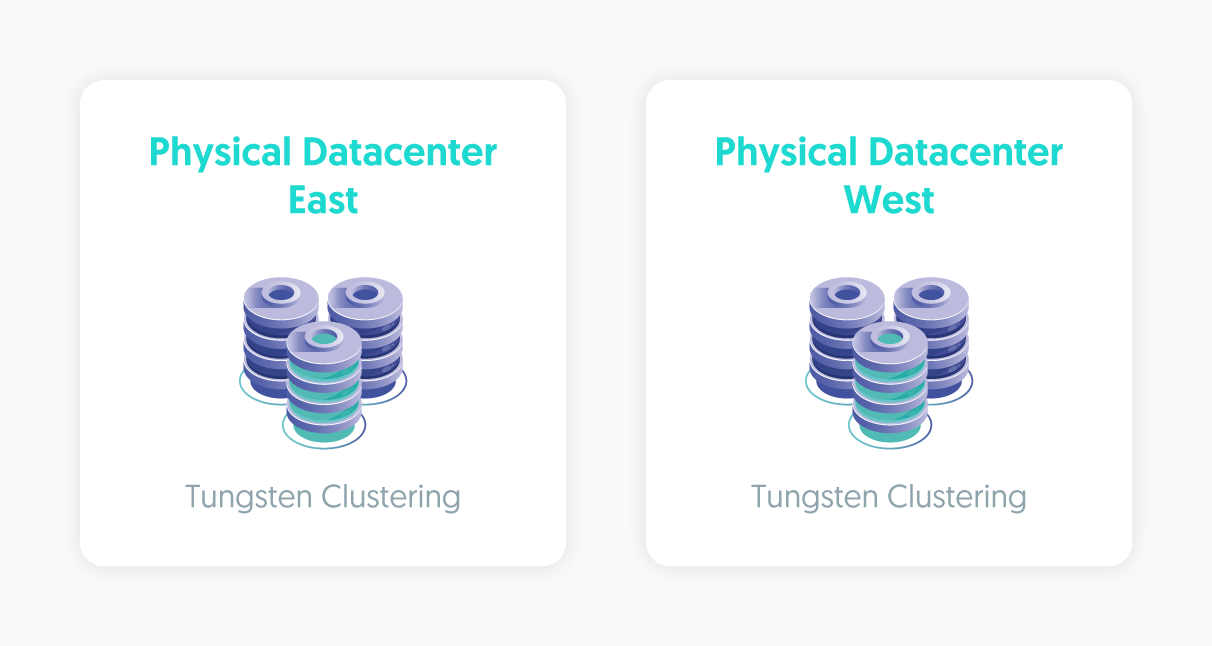 The Benefits
The benefits our customer achieved with this solution are high availability, scalability, and performance. In other words, they have increased their ability to provide higher levels of availability and uptime, including being able to perform complex MySQL database upgrades and operations in production.
High-availability was achieved with Tungsten Clustering's built-in seamless and robust automatic master failover capability.
Scalability was achieved by utilizing a pod architecture. Each Tungsten Clustering pod can host a number of customers depending on their database size and data transaction volumes. By using a pod style architecture, additional pods can be easily deployed when the previous pod reaches capacity.
Last but not least is performance. Before Continuent stepped in to help this SaaS provider, some of their slaves were up to three (3) days behind the master due the high transaction volumes. Continuent Tungsten Clustering includes robust parallel replication which increases apply performance on slaves. Deploying parallel replication reduced their slave lag by a factor of a thousand, reducing lag from days to mere minutes.
Tungsten Clustering allows enterprises running business-critical MySQL database applications to cost-effectively achieve continuous operations with commercial-grade high availability (HA), geographically redundant disaster recovery (DR) and global scaling.
To find out more, visit our Tungsten Clustering product page.