Today we're excited to share a guest post by Rik Halfmouw, Manager IT, at our long-time customer, ProductIP B.V.!
ProductIP has been a customer since November 2014 and Rik is sharing their Continuent experience here: from getting started with their company, setting up their infrastructure initially in Hong Kong, to running geographically distributed MySQL database replication and clustering environments with Continuent Tungsten as their business grew globally.
Our Continuent Experience - by Rik Halfmouw
We've been using Continuent software for 6 years and are very satisfied with both the software as well as the support. The Continuent support team is very knowledgeable, provides fast and detailed support and is eager to help.
We launched our SaaS platform for product compliance, ProductIP, in April 2009.
Because we focused on manufacturers in China, we set up our servers in Hong Kong. After a few years we saw a shift in our user base. Traders, importers and retail companies had found their way to our platform and now a lot of our users logged in from Europe.
Our servers had no problem handling that, but the network latency to Hong Kong (about 300ms for the techies out there) was annoying to our European users. We decided to set up additional servers in Europe and that required us to dive into the world of geographic database replication.
Engaging with Continuent
At the time, MySQL's native replication was far from suitable for high latency networks, so we looked for a third-party solution. We contacted Continuent and discussed our options with them. They advised what would be the best setup for us: master-master replication. It was installed and configured by Continuent on our servers within 2 days and everything worked as promised.
The "problem" with well-designed software is that it just works and requires limited attention.
We knew how to operate Tungsten Replicator, but when we started planning server replacement, we did not feel confident to do this all by ourselves.
We reached out to the support team and after explaining the details of what we needed, they gave us a detailed step-by-step description of everything we needed to do. We performed the migration, questions we had were answered within minutes and overall, things went very smooth, with zero downtime.
Moving to a Composite Active/Active Tungsten MySQL Cluster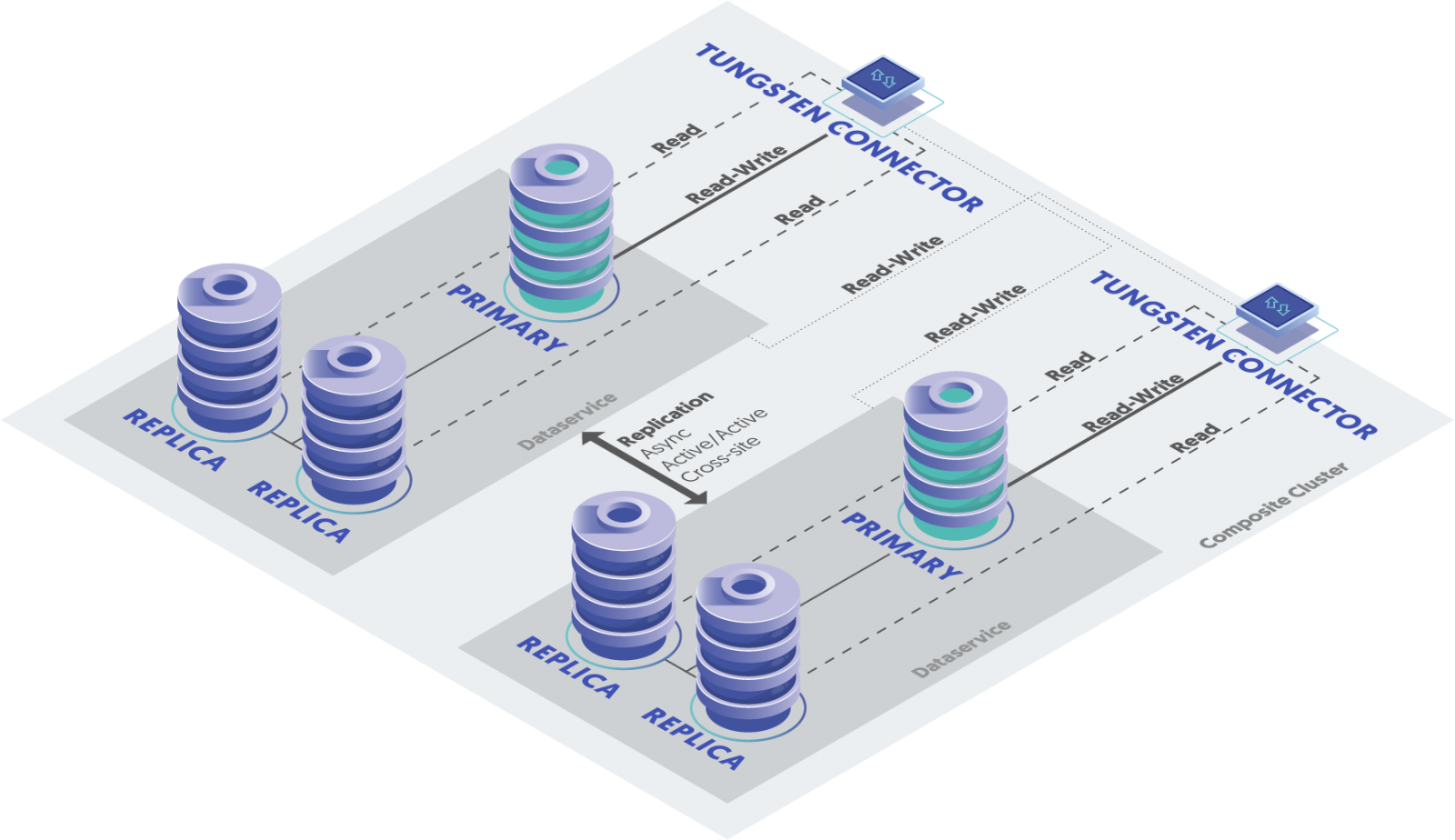 This year (2020) we gave ourselves one of the biggest challenges so far. We planned to move our platform from bare-metal servers to Google Cloud and change our database setup from master-master replication to a composite master-master cluster. This required even more preparation than previous migration, but again we got a detailed plan from the support team. When we ran into a performance problem during preparation, we spent a Saturday afternoon with them on Zoom to figure together out what was happening as if they were part of our own IT team.
They solved the issue, and we did the database migration without any problems, again with zero downtime.
And it has again been 'smooth sailing' ever since.
I have never seen a support team that puts so much time and effort in helping their users.
For a business-critical solution such as database replication and high availability, the performance of a support team is as important as the solution itself.
For us, Continuent manages to provide both beyond expectations.
Rik Halfmouw
Manager IT at ProductIP B.V.
www.ProductIP.com
Company Background
Headquartered in the Netherlands, ProductIP B.V. provides the most comprehensive and up-to-date database of European, national and company-specific product legislation and regulation. Their solution enables companies to create, manage and share technical files to demonstrate product compliance. They offer 24/7 insight into business risks by converting complex compliance regulation into comprehensible information.