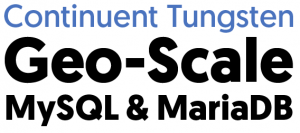 Learn how to build a global, multi-region MySQL / MariaDB / Percona cloud back-end capable of serving hundreds of millions of online multiplayer game accounts:
Agenda
Find out how Riot Games serves a globally distributed audience with low-latency, fast response times for read traffic, rapid-failover automated high availability, simple administration, system visibility, and stability.
Speaker
Eric M. Stone, COO
Eric is a veteran of fast-paced, large-scale enterprise environments with 35 years of Information Technology experience. With a focus on HA/DR, from building data centers and trading floors to world-wide deployments, Eric has architected, coded, deployed and administered systems for a wide variety of disparate customers, from Fortune 500 financial institutions to SMB's.
For more information on the Riot Games use case:
Watch AWS Re:Invent Talk Read the Use Case Read the blog post