We are pleased to announce that Tungsten Dashboard GA Version 1.0.13 is now available for customers to download!
Tungsten Dashboard v1.0.13 is a bugfix release to correct a regression in the auto-define feature.
Here is the change:
Fixed an auto-configure regression bug for composite clusters.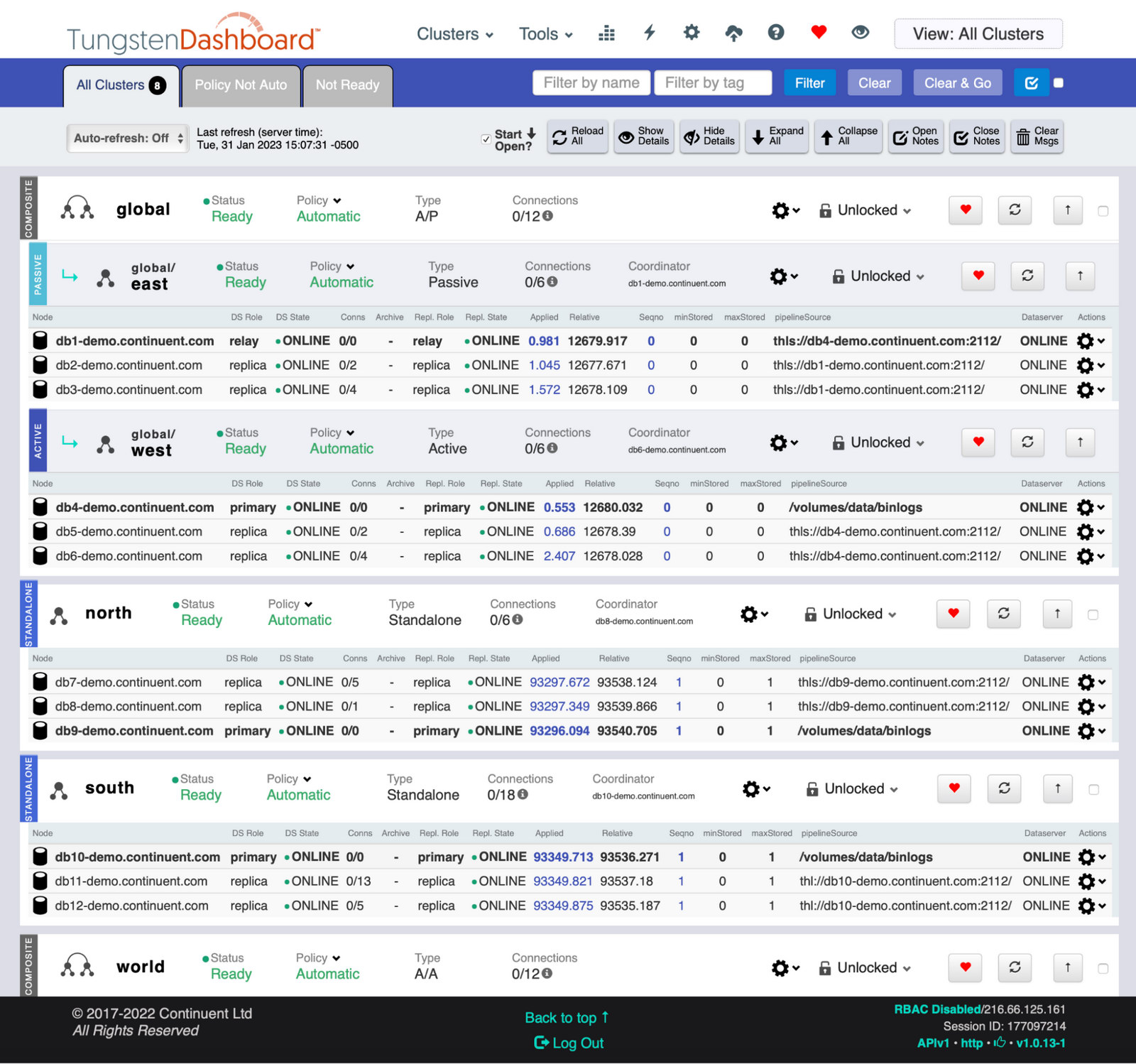 We invite you to visit the Tungsten Dashboard v1.0.13 Release Notes: Tungsten Dashboard v1.0.13 Release Notes.
Learn more about Tungsten Dashboard here: Tungsten Dashboard Page.
Tungsten Dashboard is included with Tungsten Clustering for customers to download for free. Dashboard is a web-based UI for monitoring and managing Tungsten Clustering deployments. We provide Tungsten Dashboard in addition to our command-line user interfaces for easy visual monitoring and management of Tungsten Clusters running MySQL, MariaDB, or Percona Server for MySQL databases. Users are able to view, monitor and maintain all of their database clusters in one place.
Please reach out to Continuent Support via Zendesk or by emailing if you have any questions or would like assistance setting up or upgrading Tungsten Dashboard!