This month marks the 4th anniversary of the "new" Continuent and this led me to take a look back at our history … which in fact starts a lot earlier than that: almost 20 years ago to be precise - in 2001!
Having been with Continuent not quite two years yet myself, it was good to take a trip back in time and look at the path our company's been on since its inception; which then helps explain why we're celebrating our 4th anniversary this week … while it's soon also our 20th!
How the story begins
Our story really starts in 2001 with our Founder and CEO Eero Teerikorpi entering the MySQL marketplace at its very beginning and establishing contacts and himself there.
With clever foresight he concluded at that time that a still fairly obscure open source database from his native Finland would change the world and he decided to build high-availability solutions for business-critical MySQL applications which could run on bare-metal, in a virtual environment, and (eventually) in the cloud for that matter. Today this decision may seem obvious, but almost 20 years ago that definitely wasn't the case.
Continuent (originally known as Emic Networks) was first established in Finland in 2001 and then moved to the USA in 2004.
A fact that's probably little known is that Galera Cluster by Codership (on which Percona's XtraDB Cluster and MariaDB's MariaDB Cluster are also based) itself has roots in Continuent's first synchronous MySQL clustering solution Emic m/cluster. The current Galera team used to work on the development of m/cluster.
"[m/cluster] provides not just scalability and load balancing to Web servers and MySQL-driven database servers, ..., but also fault-tolerance and continuous availability."
As Eero explains: "Continuent abandoned the synchronous clustering approach on purpose for the benefit of a far more reliable and scalable solution based on asynchronous replication. While synchronous solutions seem like a dream come true, in real life it often ends up being too good to be true. It is called physics, the speed of light has its limits. The two-phase commit over the long distance kills the performance. And managing multiple geographically distributed, yet tightly integrated synchronous clusters will become a nightmare."
Interestingly, and a testament to the consistency and, excuse the pun, continuity of Continuent's focus, is that 'continuous' and 'available' are two words that are still key cornerstones of our messaging today as we are the MySQL Availability Company; and Continuous MySQL Operations is one of the key benefits of our Tungsten Clustering product family.

This little trip back in time helps explain why Eero is the Father of Continuent Tungsten and Godfather of Galera Cluster :-)
So why are we really celebrating two anniversaries?
Well, there was a break from Continuent the company, when we were acquired by VMware in 2014 with a plan to leverage Continuent technology and expertise to build their own DBaaS for vCloud Air.
As time went on, VMware pivoted on its cloud plans, so Eero decided to break away from VMware and re-establish Continuent in 2016 with some of its core team members.
Hence our two anniversaries: one for the "original" Continuent; and one for the "new" Continuent!
Continuent's timeline since 2001 then looks as follows…
2001: Continuent (Emic Networks) was founded in Finland
2002: 1st Generation solution Emic m/cluster was launched
2004: Continuent established its USA operations
2006: 2nd Generation Continuent uni/cluster solution was launched
2008: Tungsten Replicator 1.0 is released
2009: 3rd Generation Continuent Tungsten, the first complete, fully integrated MySQL clustering solution: Tungsten Manager, Tungsten Proxy (aka Connector) and Tungsten Replicator.
2013: Tungsten Replicator is fully open sourced
2014: VMware Acquired Continuent to build DBaaS for vCloud Air
2016: "New" Continuent breaks away from VMware (after VMware pivoted on its cloud solutions plans)
2017: Major Tungsten release (v5) with hardened security features
2018: Tungsten v6 ships with major multi-site clustering changes
2019: Tungsten Replicator OSS project closed in order to fully focus on Tungsten Clustering and the commercial version of the Tungsten Replicator.
2020: Marketo is the first 10th anniversary Tungsten customer (grown from initial four (4) Tungsten clusters to over 120 Tungsten clusters)
2020: Tungsten Cluster & Tungsten Replicator are both now available as AMIs on the Amazon Marketplace
2021: Tungsten v7 with new API and Cloud-based Dashboard will ship
202x: The Future….is in the Cloud – Tungsten Cloud - Stay Tuned!
Our customers make it possible
We're proud to be able to say that there is continuity to be found not only in what we do, but also in the relationships that we build - both with the people who work at Continuent, and in particular with our customers without whom our story wouldn't have been possible.
Indeed, our average customer life-span is over 7 years and extending (which is explained by our 97.5% renewal rate).
For more information on why our customers choose Continuent: https://www.continuent.com/about-us/why-continuent
Great software and (even better) support
The 100% Customer Satisfaction rating we've gotten during our most recent customer survey says it all, and we regularly get great feedback on our support from our customers. This is one of the key ingredients to the continuous success we see with our customers, and that we take great pride in also.

Here's to 4 (or 20?) more years
All of the above helped put us in the position we're in today and means that we can celebrate 4 (or 20) years of Continuent. So here's to more!
And if you'd like to come on board and join us on our journey, please do contact us: https://www.continuent.com/about-us/contact-us
Smooth Sailing (but that story is for another blog)!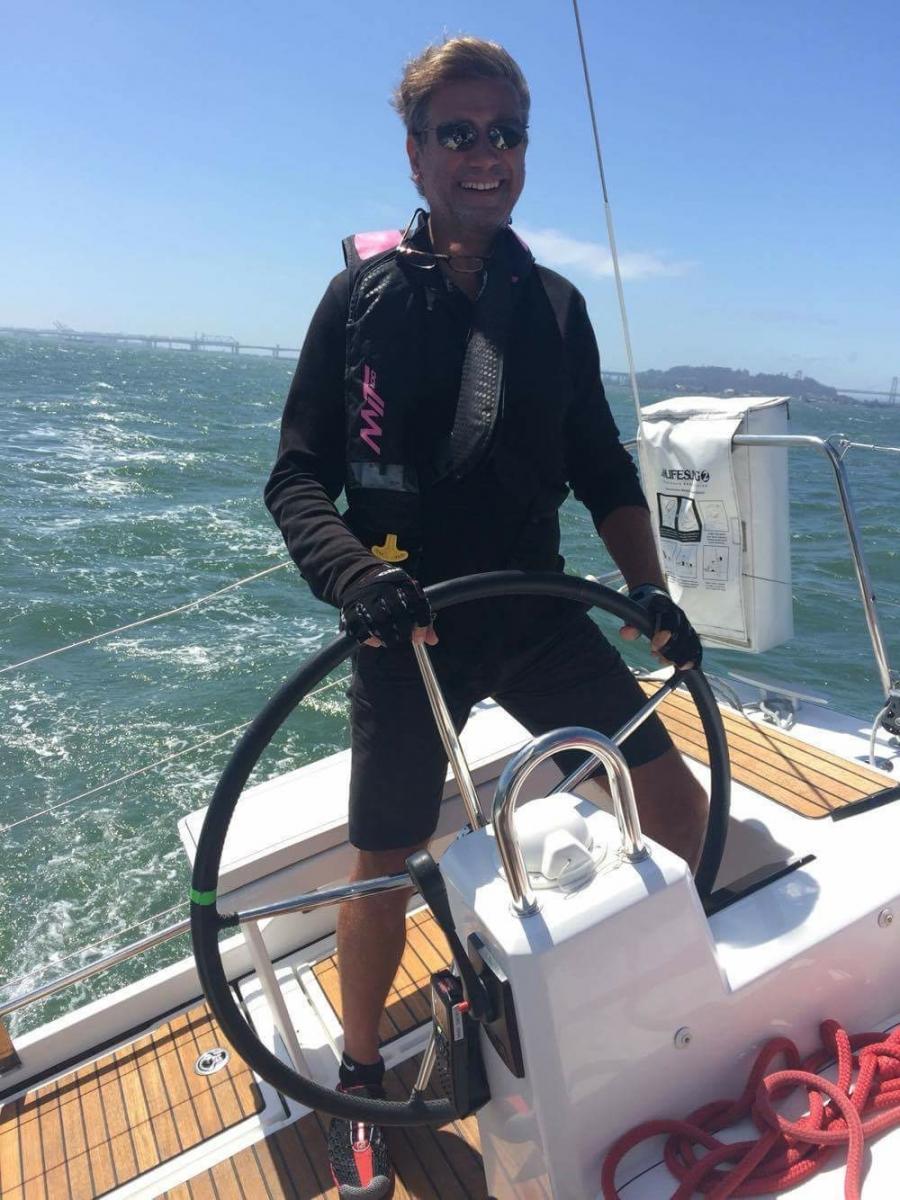 Eero at the Continuent helm! Steady as she goes!